Futronic FS80 / FS80H
Buy FS80H
at Biometric Supply,
a subsidiary of Neurotechnology.
FS80 reader

Click to zoom
FS80H reader


Click to zoom
Close-up on sensor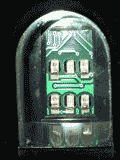 Click to zoom
Raw fingerprint image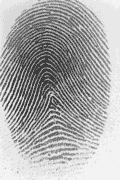 Click to zoom
Futronic's FS80 is a USB 2.0 fingerprint scanner based on CMOS image sensor technology. Infra-red LEDs are used to illuminate a finger during scanning.
Scanner's manufacturer specifies that FS80 is able to perform live finger detection and reject fake fingers made from silicone rubber, play-doh or other materials. The scanner is able to adapt to fingerprint image quality (wet, dry or blurred fingers) by adjusting illumination intensity.
Futronic FS80H is an updated model of the original FS80.
Support modules for this scanner are included in:
Specifications
Scanner Name
FS88
FS88H
Manufacturer
Futronic Technology Co. Ltd.
Connection
USB 2.0
Supported OS (*)
Microsoft Windows,
Linux (x86-64),
macOS,
Android
Resolution
500 ppi
Image capture area (Platen size)
16 x 24 mm (0.6" x 0.9")
Fingerprint image size
320 x 480 pixels
Sensor type
Optical, CMOS
Illumination
Infrared LEDs
Device size
45 x 63 x 26 mm (1.8" x 2.5" x 1.0")
Device weight
120 grams (4.2 oz)
Operating temperature
-10°C ~ +55°C
* These operating systems are supported by Neurotechnology SDKs. Device manufacturers may have different lists of supported operating systems.
Neurotechnology Solution Partners use this scanner in
Futronic FS80 scanners used in these systems, created by Neurotechnology Solution Partners:
Where to order this device?
Buy FS80H at Biometric Supply – a subsidiary of Neurotechnology.
Other Futronic scanners
Neurotechnology SDKs also include support modules for these Futronic scanners: