Voiceprint biometrics
Neurotechnology provides voiceprint identification and phrase recognition technology that was introduced as an addition to the supported biometric modality list in 2011. Voice recognition technology is suitable for use in real-time online audio processing, as the application can listen constantly and react as soon as voice recognition is completed.
Neurotechnology's voice print extraction component performs template extraction at a speed of 3,000 voice prints per minute. The templates can be matched in 1-to-1 (verification) and 1-to-many (identification) modes.
To avoid spoofing attempts, a system may request each user to enroll a set of unique phrases that are later tested for verification to ensure that a live person is being verified.
Products
Neurotechnology offers these speaker recognition products: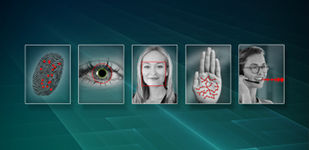 Designed for development of large-scale single- or multi-biometric fingerprint, iris, face, voice or palmprint identification products.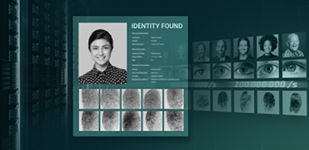 Solution for large-scale AFIS or multi-biometric systems. Provides high-performance biometric template matching on server-side.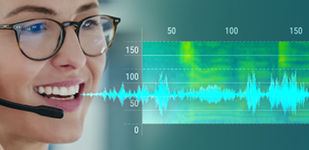 Speaker recognition with voiceprints for stand-alone or client-server systems.