We are a stable, reputable company, working worldwide for several decades. Being one of the major players in the market of biometrics and AI technologies, we are seeking experienced, motivated professionals for technical positions.
While focusing on industry leadership we also encourage inspiring, open-minded and creative working environment. Join our talented and devoted team to bring innovations by developing bleeding-edge algorithm and technologies which are ranked among the fastest and most accurate in the world.
The team:
100+ employees
90% are involved in R&D or DevOps
15% hold Ph. D. degree.
Offices and branches:
Main office in Vilnius, Lithuania
Local R&D offices in Kaunas and Šiauliai
India branch with the office in Gurgaon
Sri Lanka branch with the office in Colombo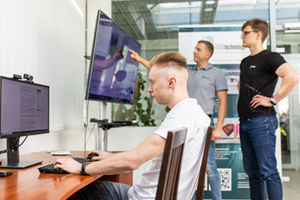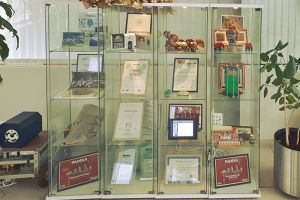 Achievements:
31 years of experience
3000+ partners in 140+ countries
1st places in NIST biometric technology competitions
Largest projects (people identified):
1.3 billion – India Aadhaar ID (ongoing)
80 million – Bangladesh Voter Registration
46 million – DR Congo Voter Registration
Benefits and Values
As a professional you will be able to:
Collaborate with top-notch talents from around the world
Develop some of the most advanced technologies in the market
Enjoy the freedom to generate and implement your own ideas
Take part in tech talks
Use company's library
Apply for a learning budget to grow professionally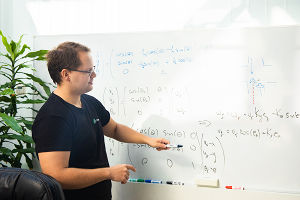 Your creativity will be encouraged by:
Flexible work schedule
Comfortable, green office environment
Personal, calm work place in a private space with no more than 4 colleagues
...or even a dedicated room for you
Rest areas with table football, pool table etc.
Coffee machine, drinks, fruits and ice cream
Informal discussions and tech chatter
Team-building events and office parties
We share these values:
Work-life balance
Quality assurance and CI/CD
Horizontal communications
Liberal, multi-cultural environment
Mentoring and attention to colleagues
Smooth onboarding for new employees
We offer you:
Transparent and motivating salary
Bonuses for product releases, individual performance etc.
Health insurance (optional)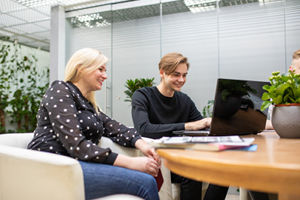 Open positions
Currently we are looking for:
Also, please contact us (career@neurotechnology.com), if you have experience or a keen interest in these fields:
biometric recognition algorithm development
neural networks
computer vision
artificial intelligence
autonomous robotics development