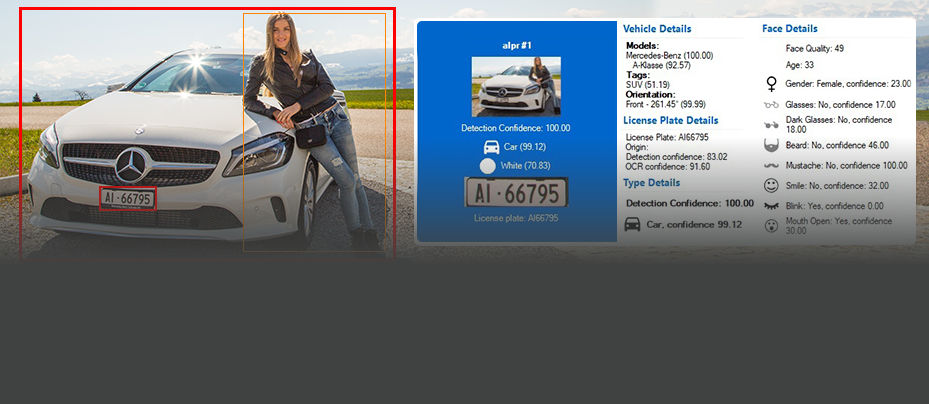 SentiVeillance SDK
Persons or vehicles recognition and tracking for video surveillance systems
SentiVeillance SDK is designed for developing software that performs biometric face identification, detects moving pedestrians or vehicles or other objects and performs automatic license plate recognition using live video streams from digital surveillance cameras.
The SDK is used for passive identification – when passers-by do not make any efforts to be recognized. List of possible uses includes law enforcement, security, attendance control, visitor counting, traffic monitoring and other commercial applications.
Available as a software development kit that allows solution development for Microsoft Windows and Linux platforms.