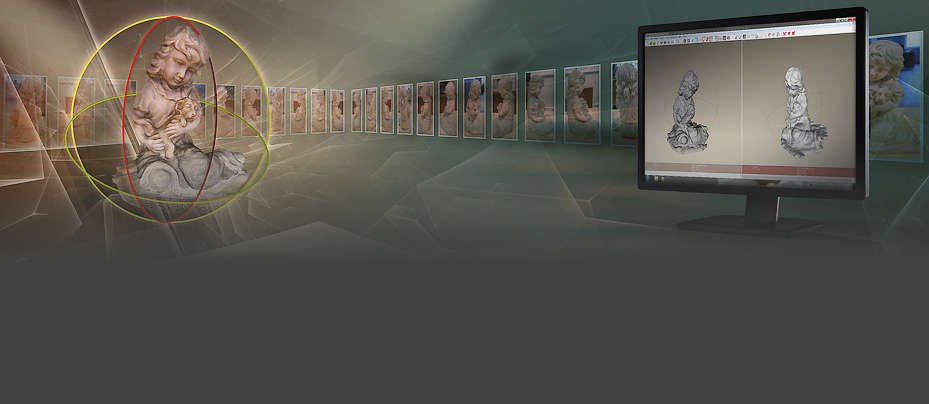 SentiSculpt SDK
3D object models creation from regular images
SentiSculpt is designed for software developers who want to use computer vision-based 3D object model reconstruction from images in their applications.
Object models are created automatically from sets of photos, which were captured from different angles using regular cameras.
Available as a software development kit that provides for the development of 3D object model creation systems for Microsoft Windows.