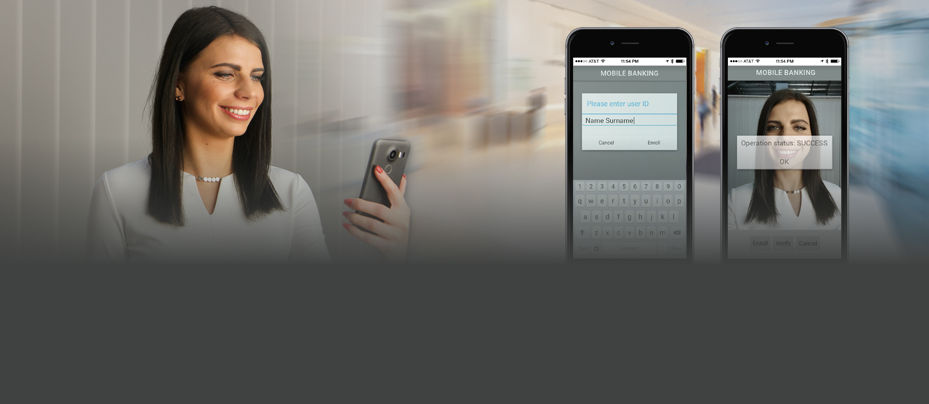 Face Verification SDK
Biometric identity verification for large-scale high-security applications
The Face Verification SDK is designed for integration of facial authentication into enterprise and consumer applications for mobile devices and PCs. The simple API of the library component helps to implement solutions like payment, e-services and all other apps that need enhanced security through biometric face recognition, while keeping their overall size small for easy deployment to millions of users.
Different liveness detection functionalities are included to implement anti-spoofing mechanism with the possibility of configuring the balance between security and usability of the application.
Available for new and existing customers of VeriLook SDK and MegaMatcher SDK on Android, iOS, Microsoft Windows, Mac OS X and Linux platforms.
Download demo app for Android.